At Steve's General Hauling, LLC, we take pride in our ability to provide a full slate of waste removal services to both residential and commercial clients in equal measure. Whether you're a homeowner, business owner, property manager, contractor, realtor or anyone else who needs affordable and speedy removal and hauling service, we're the best team to turn to. Here's a closer look at our services related to debris removal in Kansas City, Atherton, Buckner, Bonner Springs, and Blue Springs, MO: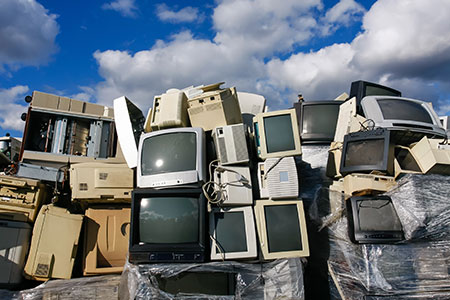 Junk removal service: We specialize in general junk removal services, and offer a variety of services to make our customers' cleanup a lot easier. If you have a garage that needs to be cleaned out, we can either clean out the whole space or just remove a pile you've set aside. We offer the same service for houses, including trash cleanup and carpet and padding removal. We're even available for appliance disposal, furniture and other large or bulky items.
Residential service: Steve's General Hauling, LLC works closely with residential property owners to provide reliable and thorough hauling service in Kansas City, MO. We're happy to bring items to charity drop-off sites to make donating as easy as possible.
Commercial service: We also offer our services for commercial customers. For large residential construction projects, Steve's General Hauling, LLC works with homebuilders to ensure safe, prompt and thorough removal and disposal of construction debris. In addition, we work closely with the Housing Authority of Kansas City to provide cleanup during renovations and other projects.
Yard waste removal: Dealing with yard waste has never been easier than calling our team. Whether you have bags full of leaves, fallen tree branches, old shrubs or other yard waste disposal, we can haul it away for composting. In some cases, we can provide wood chipping services. For yard waste removal in Kansas City, MO, you can trust our experts to provide complete service every time.
Light demolition services: If you're looking to get rid of a small shed or other structure on your property, the safest and most efficient approach is to call Steve's General Hauling, LLC. We offer light demolition services for just this type of project, saving you considerable time, energy and hassle.
Steve's General Hauling, LLC provides solid waste disposal services in Kansas City, MO and the surrounding 60-mile radius, and we guarantee the high quality of our work and the friendliness of our customer service. To learn more about what we can do for you, please contact us at 816-454-0289. We look forward to serving you!